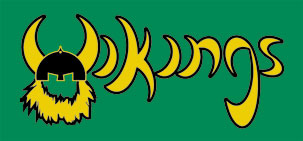 Vikings Logo with Helmet as the "V" (Front of T-shirt)
The inspiration for this design came from a photo taken at the Women's World Cup Final - 2003 - Sweden vs. Germany. An Associated Press Photographer snapped a picture of me (see below) and posted it on the Official World Cup Internet Site. Once I saw the connection of making the horns into the letter "V" I got to work.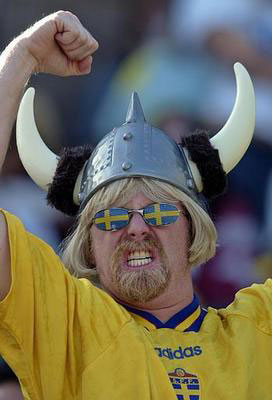 Typical Soccer Fan for Sweden
Return to Graphic Design Page or Home Page.